TRANSPORTATION
For over two decades performed special counsel work MTA and its predecessors. Areas of assistance included: construction, condemnation; Union Station Gateway Headquarters Project, CPUC general orders related to rail; environmental and hazardous waste issues; the interface of County and municipal powers vis a vis the MTA's legislative grants; street improvements and utility rearrangements. In fact, we drafted and negotiated over 100 interagency agreements with utility companies, sanitation districts, cities, the County, CalTrans, et al.
Represented Southern California Rapid Transit District (SCRTD (now LACMTA)) in a very complicated land exchange, and joint development of a mixed-use transportation, retail and office complex. The representation initially involved assisting the public agency client in analyzing various responses for a joint development proposal for a transit agency headquarters building; proposals were received from various major developers and property owners in the City of Los Angeles. Once a single developer (Catellus Development Corp.) was selected, detailed and complicated agreements such as exclusive right to negotiate, development agreement, reciprocal easement and operating agreement, access and easement agreements, grant deeds, hazardous substance indemnity and other documents were drafted and negotiated. Attorney Pearman also represented the client in developing its master construction contract, property management and construction management agreements, among others.
He was co-counsel to the Los Angeles County Transportation Commission on its request for proposals for specialized rail transit projects. That multi-billion dollar RFP involved a high speed advanced technology rail line between Los Angeles International Airport and Palmdale Regional Airport, and an extension of the Metro Subway across the San Fernando Valley The Proposal sought private consortia to essentially turnkey construction, and perhaps operate and maintain the specialized rail transit systems and related intermodal facilities.
Attorney Pearman was part of the counsel team representing the Los Angeles to Pasadena Metro Blue Line Construction Authority, in design/build and joint development. The Authority was charged with the construction of a long-delayed light rail system. Tasks included assisting the Authority in preparing documents and evaluating requests for proposals for a design/build construction of the initial 13.7 mile segment, and continuing work as the $300 million construction ensues.
Case Studies
City of Fresno
Retained by the City of Fresno to assist in complicated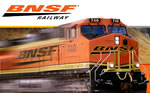 negotiations and agreements with Burlington Northern Santa Fe Railway Company. The work involved a number of projects: rail corridor consolidation, new passenger station land assembly and construction, grade crossings, and exchanges of rights-of-way, franchise areas and real estate parcels.