LITIGATION
Litigated quiet title matters, boundary disputes, alleged easements and parking rights, interpretation of deeds of trust. Mr. Pearman also have a practice involving commercial and residential unlawful detainers, construction contract and lien disputes, and foreclosure matters.
Retained by lending institutions to obtain appointment of a receiver for multi-unit apartment complexes in Los Angeles. Review and comprehension of Los Angeles Superior Court rules on receivers have been a requirement of this assignment. Documents drafted include complaint, motion, declarations, ex parte pleadings, preparation of bonds and undertakings, etc.
Mr. Pearman represented a City regarding a 40-unit residential building that had been abandoned by its owners. Initially the City appointed a Health & Safety Receiver to stabilize the property, which was deteriorating rapidly. Upon foreclosure and sale of the property to responsible owners, the receiver reported a deficit of over $300,000. In a tentative ruling, the court was initially inclined to assess such amount to the City and make it fully-liable for the entire deficit. Working with the city attorney we retained accounting experts and supervised a complete investigation of the receivership records, and researched relevant law. Through a series of hearings, we substantially reduced the deficit and COMPLETELY REVERSED the court's tentative ruling. Ultimately, the City was not charged with a dime of the deficit, and the property soon shifted to being code-compliant and habitable.
Case Studies
Los Angeles Metro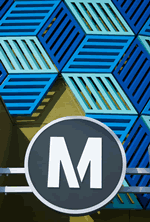 Mr. Pearman successfully defended the Los Angeles County Metropolitan Transportation Authority in two inverse condemnation actions related to the Blue Line at-grade light rail project, via early rulings on summary judgment and motion upon conclusion of plaintiffs' case-in-chief.
Los Angeles Unified School District
Counsel to the Los Angeles Unified School District (LAUSD) regarding its petition for writ of mandate alleging LAUSD was damaged by the County of Los Angeles and various former redevelopment agencies, cities and special districts. The core point was the failure to pay the full redevelopment pass-through payments owed by statute, and instead excluding the Education Revenue Augmentation Fund (ERAF) portion of property taxes received. The petition noted the long-term losses to LAUSD could exceed $2 billion dollars. Through motion practice and settlement negotiations, the result is LAUSD should receive a major funds increase over time.